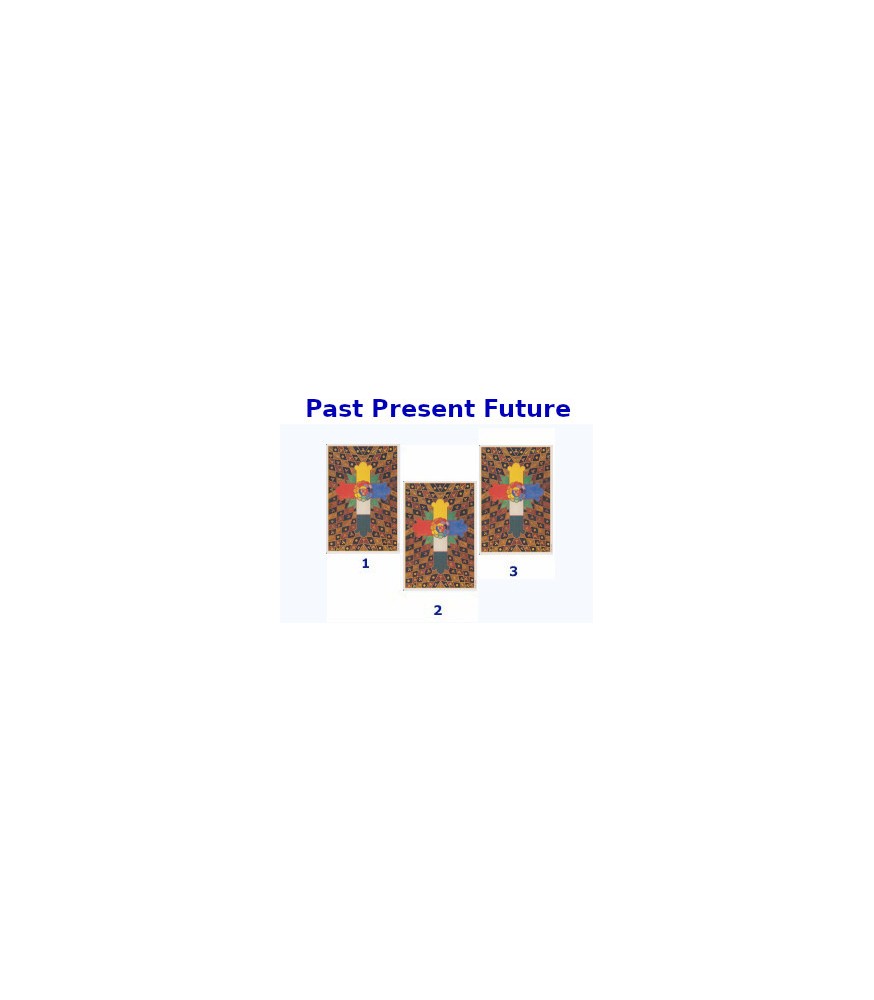  
Three Card Spread - Past, Present, Future
This is our most basic reading. If you're stuck on a particular issue and need some quick guidance then this is the reading for you. It offers a brief outline of the events that have led to this point, your current issue and what to expect in the future.
Although simple, this reading gives you clear information as to what to expect in the future. 1) Past 2) Present 3) Future.
If you wish to buy this reading as a gift for someone, please feel free to forward the reading instructions on to the recipient. If you then tell them the email address that you used to make the order, then we can do the reading for your recipient.