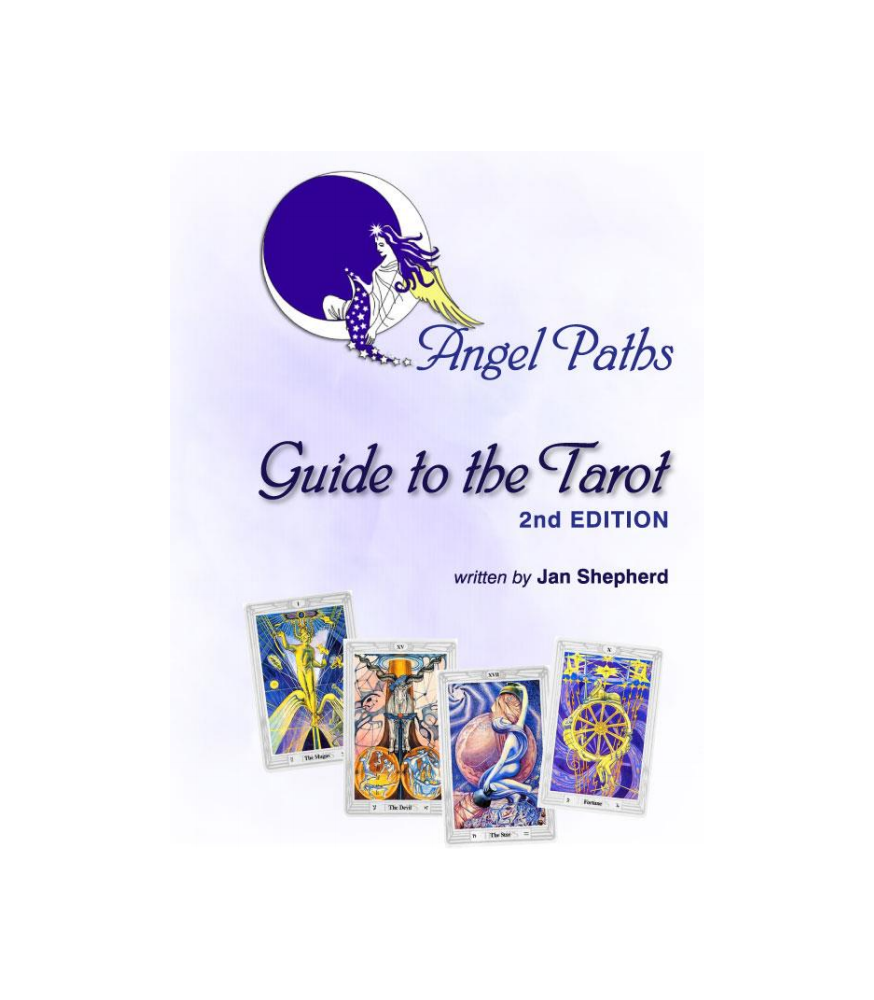  
This in-depth guide to the Tarot contains a wealth of information taken from Jan Shepherd's original Tarot Courses, and from the Angel Paths website. The Guide is a great introduction for those right at the start of their Tarot journey, but is also an essential reference guide for anyone already familiar with the Tarot, and for experienced or professional readers. 
In addition to detailed descriptions of all 78 cards, the book contains exercises, articles on subjects such as The Elements, Numerology, Tarot and Symbolism, and two of the most popular spreads from the Angel Paths website. 
Customers who bought this product also bought:
This is the third eBook of Jan's Guides to the Tarot. Packed with exercises, visualisations and commentaries, this book explores the complex spiritual messages behind each card. In Jan's words:
"I see Tarot as one of the essential tools in the process of self-discovery and development. Each card presents us with a facet of human experience – and often accompanies this with a viable method of meeting that event in a fashion that will yield the best result or outcome for us.
Each of these 78 cards reflects back to us a different take on life itself, a facet of human experience which we will meet at some point on our journey. A strong recognition of each facet's nuance and variation equips us efficiently to approach life from a position of harmony with spirit, and light."
The second eBook in Jan Shepherd's series of Tarot Guides is a more advanced exploration of the cards as used for Tarot reading. Jan spent over 40 years reading and researching the Tarot, and this book describes some of the more common interactions between cards and how to interpret them. It also acts as a springboard for the reader into their own broader and more perceptive interpretations.
The book also contains articles on Reading for Others, Dignifications and Reversals, and On Interpreting Difficult Readings, making this an essential guide to those taking their first steps into reading Tarot for other people.