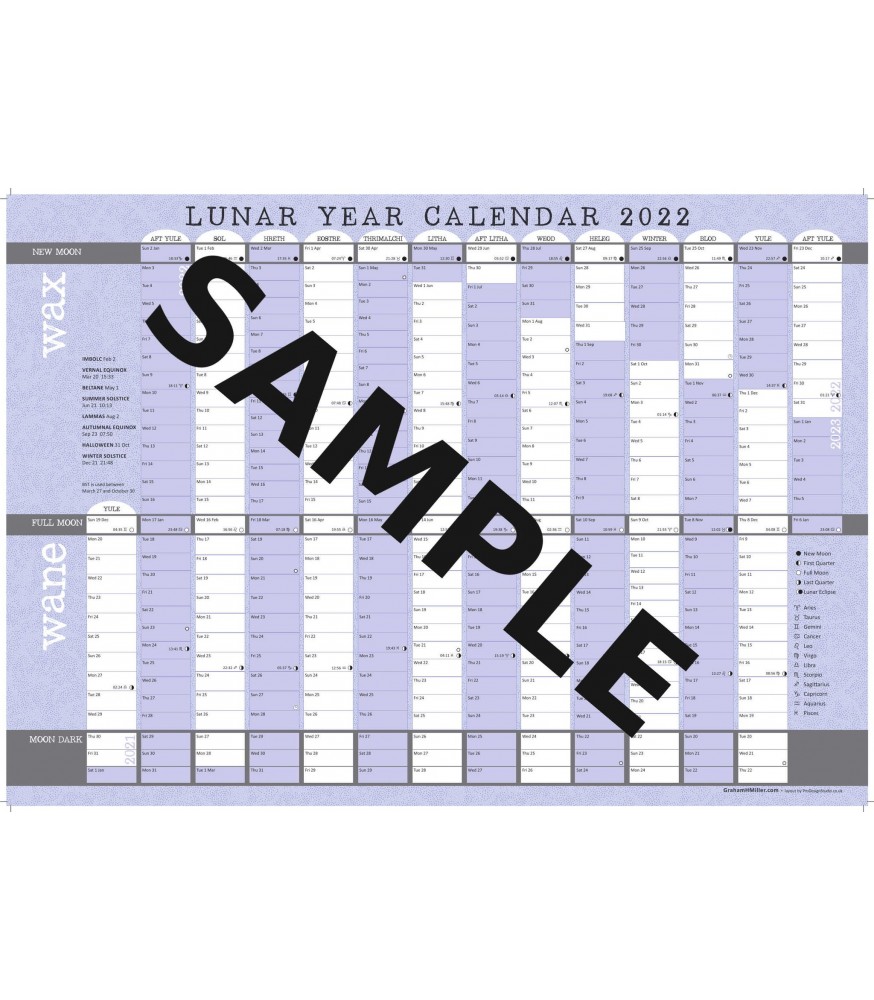  
Rolled Lunar Year Planner
Graham's Lunar Year Planner, for 2022. Comes rolled up in a poster tube.
Live your life in tune with the phases of the moon! This unique planner is arranged so that all the full and new moons are aligned horizontally. In addition, every quarter day and moon dark period is marked. All of these come with the exact time and astrological sign. The calendar months are shown by the changing colours. On top of all this, you also get the classic eight pagan sabbats, as well as an indicator to show when British Summer Time starts and ends.
The planner covers all of 2022 and will prove useful for magic, permaculture or any activities that take place at night, from astronomy to night fishing and hunting. It's professionally printed on A2 paper and available to be sent to you rolled in a poster tube.